Carriers
We help carriers get participation, administer rates and plans accurately, and attain billing and reporting efficiencies.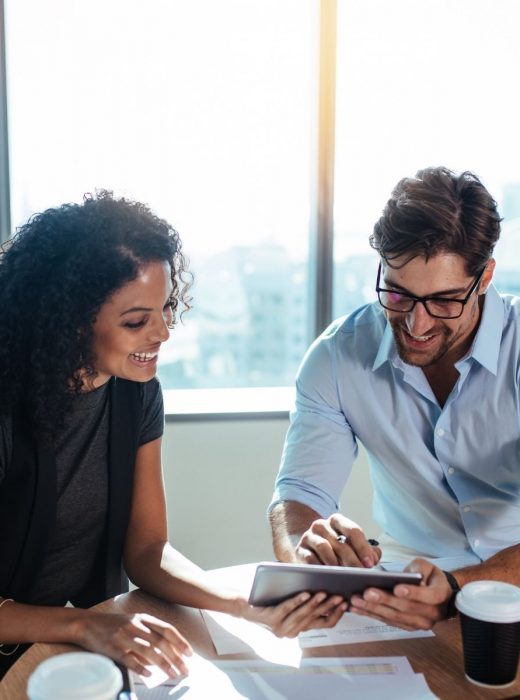 The Impact You Can Expect On Enrollment Results Is:
Improved participation
Participation at higher benefit levels
Increased likelihood the employee covers family members
Improved persistency
Better understanding of policy limitations
Beyond Participation, You Can Expect:
Benefits technology to be launched on time
Plan eligibility rules such as rounding rules and spouse age calculations to be built accurately
Underwriting rules to function accurately
Data feeds to be built in a timely manner
Self bills to be setup to customer specifications
A single point of contact (Customer Success Manager) for each employer served
Our Benefits Communication Services Help You Maximize Participation In Benefit Plans, And, By Extension, Maximize Your Ability To Impact Employees' Lives With Your Products
Postcards
Flyers
Custom E-Mails From HR
Custom Enrollment Instructions
Custom Education Videos
On-Site Or Call Center Benefit Counselors
Post-Enrollment Surveys
Year-Round Benefits Communication Tools
Telephonic New Hire Enrollment
"I have had the pleasure of working closely with Steele for the past 5 years and I cannot express enough my gratitude for all they have done for us. Steele has always been more than accommodating with our unique situations, from managing change, carriers and open enrollment. We have never had any issues and have been very satisfied with the service provided by their teams, as they go above and beyond every time. We are grateful for the year round support we receive."
Jennifer Gaddis, Director of Human Resources, MS Companies
"Thank you, for all your help with this. This was a major help for me that you completed it. I am so very thankful you were able to complete this for Paoli Community School Corp!"
Cindy Eubank, Deputy Treasurer, Paoli Community School Corporation
"Perfect!!!! You have saved me so much time!"
Megan Bell, Chief Financial Officer, New Castle School Corporation
"Thank you! You do not know how much of a relief this was to not have to do this filing! You all are awesome."
Dana Ochs, Payroll Officer, Jennings County Schools
"We love the system and all it can do. We love the quick response from Mike and Melissa on everything we need. I wish all of our vendors were as thorough as Steele!"
Jill Britt, Director of Human Resources, Franklin Township Community Schools