This week, Steele Benefits attended the 2021 Kentucky SHRM Conference to connect and share with HR professionals from businesses across Bluegrass State.
For the last 21 years, Steele has been helping employer HR teams simplify and improve their processes for benefits administration. Our driving purpose is to improve the health and wellbeing of American families. In order to achieve that goal, we partner with employers to equip, train, and assist employer HR professionals with the know-how, technology, and resources to ensure their team members get the most out of their benefit plans.
Thanks to efforts from our team members Brett Steele and Mike Blink, our Regional Directors of Sales and Marketing, Steele Benefits was able to attend the conference in full, including a prize giveaway we held for those lucky enough to visit our booth in-person!
Like its affiliate conferences, the Kentucky SHRM Conference (KYSHRM) is a gathering space for HR professionals to develop new skills and catch-up on the latest processes and compliance requirements. Benefits administration is a component of employer benefits that is constantly changing and evolving with the advancement of new tools and technology. which is precisely why Steele was in attendance. Beyond ensuring your business has the best benefits platform, Steele offers new ways of communicating with your employees so they have a full understanding of their benefits.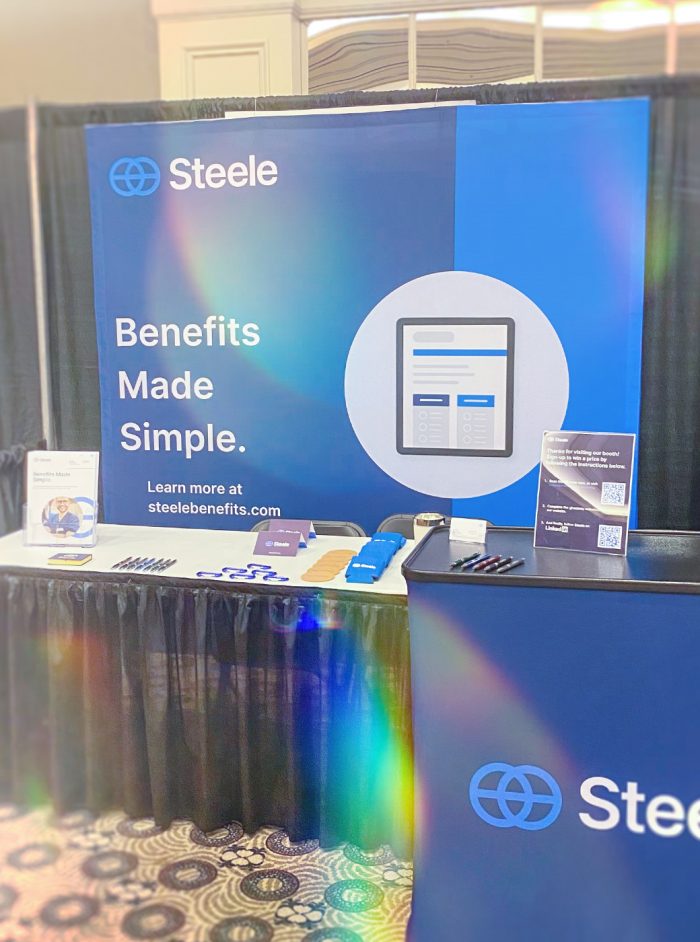 When speaking to Brett and Mike about their time at the conference, they were excited to explain how great it was to connect and hear from so many new professionals in the HR industry face-to-face!
Conferences like this always bring out new ideas, which is one of several insights that Brett left with. "Always keep your eyes open for new ways to improve your current processes," he explained, "and be open to learning from the experience of others."
Mike Blink described how one post-conference event brought him and Brett together with new industry partners that are interested in pursuing new opportunities through Steele Benefits.
Through events like KYSHRM, Steele takes every opportunity to share the best methods and practices with their clients to not only educate them, but to also empower them to reach their collective goals.