We serve as an extension of the employers' HR department. We do this while staying true to our core values that include being helpful, responsive, team oriented, trustworthy, and genuine.
Steele Way from Wes Steele on Vimeo.
---
We help employers communicate benefits.
So many employers run on a tight budget.  Maybe you can't hire a marketing or PR firm to help you communicate your open enrollment, so what can you do?  Don't worry, we can help.
Steele can produce sample e-mails, flyers, and open enrollment video to help you communicate your benefits.  We can help you develop campaigns through the year, send push (text) notifications to employees, and engage employees with surveys.
You can define populations of your employees by location, job, and benefit participation and send targeted communications to employees to help you engage, and therefore retain your employees.
We handle benefit enrollment.
We provide benefit education and enrollment support that promotes longevity, loyalty, and retention within the workforce – which contributes to a healthier bottom line.
Communication effectiveness is a driver of benefits satisfaction, and we offer on-site education, call center education, and self-service education that helps you reach more people effectively.
We help employers administer benefits.
We replace the dread of an overwhelming company-wide paper open enrollment process with streamlined service options that include web-based benefit enrollment and automated data feeds to carriers.
Employer reporting tools enable self billing, real-time participation snapshots, and compliance reporting such as production of 1094-C and 1095-C forms.  We have single sign on with the IRS, making ACA filing a breeze.
Our clients maintain benefit eligibility from one database – eliminating the need to have multiple systems to manage benefits.
Selerix benefit administration software configuration and support.
Affordable Care Act reporting and filing  services.
Enrollment support by call center and/or on-site support.
SMS (text) messaging, quizzes, surveys, e-mail, posters, and/or video.
Sign Up For Our Newsletter
Get great deals sent directly to your inbox!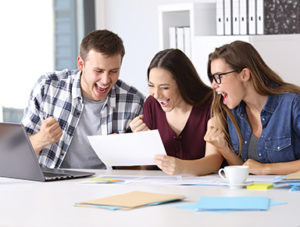 Insurance Employees Need in the new COVID-19 World As fears about the rapid spread of COVID-19 shake our lives we are making changes to our daily routines to protect ourselves. New practices such as wearing face masks, social distancing, increased hand washing and using sanitizer help us to reduce the chance of contracting and spreading…
EMPLOYEE BENEFITS COMMUNICATION COMPANY STEELE BENEFIT SERVICES ANNOUNCES THAT ALL EMPLOYEE BENEFIT ENROLLMENT WILL BE VIRTUAL FOR THE REMAINDER OF 2020 Steele is a professional services company specializing in employee benefits enrollment   [INDIANAPOLIS, INDIANA, May 11, 2020]  Steele Benefit Services (Steele) is announcing that effective immediately all employee benefits enrollment will be virtual for…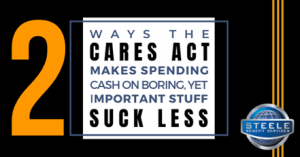 Swimsuit shopping, oof! Is swimsuit shopping anyone's "thing?" As a fair-skinned mid-western that loves SPF50, health savings accounts (HSAs), cold beer and tacos, I speak with conviction when I say shopping for beachwear is not my favorite. So, imagine this Hoosier's surprise when a day of swimsuit shopping turned into the best retail day ever!…