More Accurate Administration

Better Employee Understanding

Renewal Rate Over Last 12 Months For Employers Utilizing Steele Enterprise
Selerix benefit administration software configuration and support.
Affordable Care Act reporting and filing  services.
Enrollment support by call center and/or on-site support.
SMS (text) messaging, quizzes, surveys, e-mail, posters, and/or video.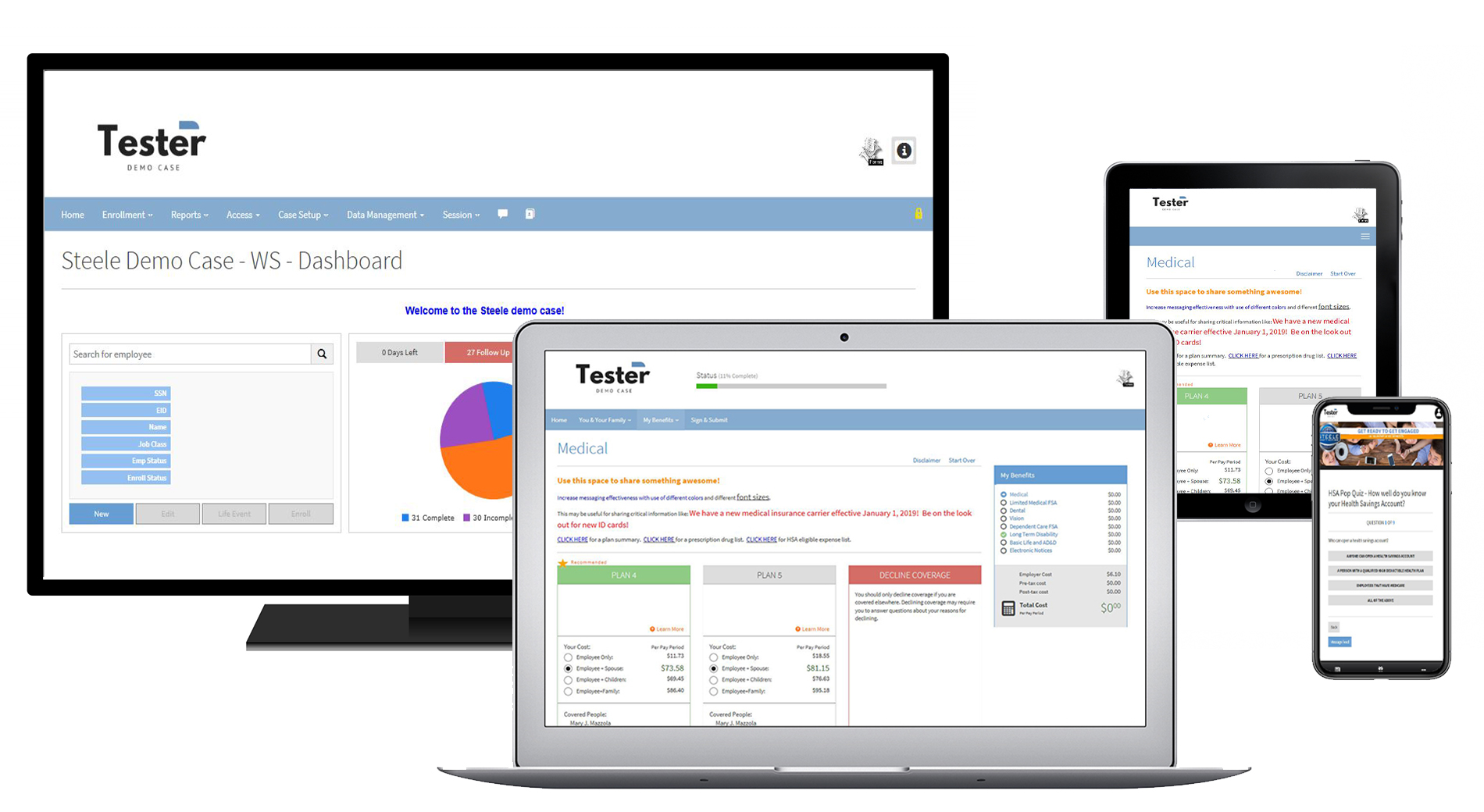 In the year 2004, most companies enrolled health insurance open enrollments on paper. At the time, that made sense! What Changed? First, there were not a lot of employee benefit systems that executed online enrollment well. That has now changed.  There are many good systems for employers to choose from. Second, systems were expensive to purchase…
Read More
Sign Up For Our Newsletter
Get great deals sent directly to your inbox!