Our Process
Steele uses a consistent, repeatable service process that helps us meet our client expectations time-after-time. It's a phased process that includes the following cycle:
Kickoff Phase
During the Kickoff Phase you'll be assigned an Account Manager. Your Account Manager will quarterback your experience with Steele before, during, and after your implementation. The Kickoff Phase is about planning your experience with Steele through your next insurance renewal. Typically, we start your Kickoff at least six to twelve weeks before your enrollment, and around three to four months before your next renewal data. The Kickoff Phase includes data collection from the employer, and from your carriers.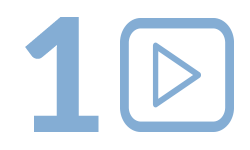 Build Phase
The Build Phase is where Steele brings your technology to life. If you're an existing client of Steele, we're updating for renewal changes. If you're a new client, we're building your technology from the ground up. Steele is focused on making sure that employees have a simple and easy enrollment experience, and we're bringing to life the plan that has been outlined in the Workbook Phase.
Enrollment Phase
You've built your plan, data has been collected and organized, a site has been built, pre-communication has went out, and the site has been tested. Open enrollment has arrived. Send more communication – texts, e-mails, meetings, etc. There is no such thing as too much communication during open enrollment. Employees are enrolling in one of five ways – they're enrolling on-site 1×1, by the call center, self enrolling on a computer, on a tablet, or on a cell phone. As the open enrollment nears a close, the employer can send e-mails and texts reminding employees to enroll. Generally, employers that value active enrollment see over 90% of their employees go through open enrollment.
Service Phase
The Service Phase is a favorite at Steele. We've launched services with a certain setup, but now we've been through an enrollment. First, there's training. We help the employer understand how new hires are added, how life events get processed, and how terminations get processed. Also, how are deductions getting updated. What recurring reporting does the employer need? Additionally, where is there improvement opportunities. Maybe it's site aesthetics, or maybe it's adding decision support. This is also a great time to add the Communications Module if you haven't already. How about an employee survey, and some drip campaigns through the year sharing details of your benefit plans? What happens about 8 months into the service phase? Another Kickoff!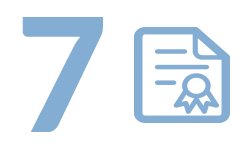 Selerix benefit administration software configuration and support.
Affordable Care Act reporting and filing  services.
Enrollment support by call center and/or on-site support.
SMS (text) messaging, quizzes, surveys, e-mail, posters, and/or video.
Sign Up For Our Learning Events
Get Invited to our Learning Opportunities
Indianapolis, Indiana – Steele Benefit Services announces support of a unique program for multi-lingual students at MSD Wayne Township. Steele's first donation to the Wayne Winter Games will support multi-lingual students interested in closing communication gaps in the healthcare system. Steele's donation will be directed toward an MSD Wayne Township program called ENL, which stands…
Perfect!!!! You have saved me so much time!
- Megan Bell, Chief Financial Officer, New Castle School Corporation
Thank you! You do not know how much of a relief this was to not have to do this filing! You all are awesome.
- Dana Ochs, Payroll Officer, Jennings County Schools
Thank you, for all your help with this. This was a major help for me that you completed it. I am so very thankful you were able to complete this for Paoli Community School Corp! 
- Cindy Eubank, Deputy Treasurer, Paoli Community School Corporation
Mike – you the man – thanks for both the great work and getting permission to share the satisfaction!
We love the system and all it can do.  We love the quick response for Mike and Melissa on everything we need.  I wish all of our vendors were as thorough as Steele!
- Jill Britt, Director of Human Resources, Franklin Township Community Schools