STEELE BENEFIT SERVICES is a benefits engagement, enrollment, and administration company headquartered in Indianapolis, Indiana.  The company has been in business for decades, and helps companies with employees throughout United States.  We connect employees with the benefits they need to live prosperous lives.  When employees understand the benefits offered by their company, employees tend to be more loyal and productive.

At Steele, we understand how busy and stressful life in the benefits department can be.  Especially during open enrollment, there is a lot of work to do.  Let us take the stress off your hands by supporting you before, during, and after your open enrollment process.

Organize Rules & Rates
A key goal of working together will be to help you administer your different eligibility classes, and contract details like age ups on voluntary life and benefit reductions at older ages.  Organizing your rules and giving you an electronic enrollment platform, we also make life easier for new hire onboarding, life events, and terminations.
Improve Internal Efficiency
Before Benefits Administration Systems, enrollment was often on paper.  Benefits Managers often had to input the same data in 1) payroll, 2) a medical provider's database, 3) a dental provider's database, 4) a vision provider's database, and 5) a COBRA database.  Additionally, the benefits department is managing billings from voluntary insurance and employer paid lines such as life and disability.  Every time something changes (new hire, life event, open enrollment, and terminations), data has to be updated in each place.  Steele eliminates most or all of this.
Better Access to Your Employee Data
With Steele, you have one screen where you can see every benefit that an employee has.  Easily understand the demographics of who you employ with a census report.  Run participation reports for collective bargaining purposes.  Run self bill reporting to understand all of your insurance carrier financial obligations out of one system.  Understand how participation changed in your medical plan after an open enrollment period.
Tool for Managing Complex Administration
Some levers company's pull to manage cost can be complex to administer.  For example, a spousal surcharge or carve out.  Or perhaps a wellness incentive with an impact on employee contribution amounts or tobacco distinct pricing.  Working with Steele, we work together to make sure it's understood what the proper employee contributions should be.
Employee Engagement
A few of the activities Steele can do to help with employee engagement include:
Enrollment pre-communication
Whether it be SMS, surveys, quizzes, videos, postcards, e-mail templates, or group meetings – Steele has ideas to help you promote what's important during your open enrollment.
Open enrollment assistance
Open enrollment should already be on the right path when you start – because we've helped you get the lead-up right.  Now Steele will help you on-site, via call center, or by providing employees with enrollment instructions to enroll themselves online.
Events based communication
Communicate with employees on an automated basis at key moments in the employees life.  Examples could be: 1) a 'welcome to the company' text message, 2) a congratulations on a work anniversary, and 3) details about wellness plans available based on the health plan an employee is enrolled in.
Selerix benefit administration software configuration and support.
Affordable Care Act reporting and filing  services.
Enrollment support by call center and/or on-site support.
SMS (text) messaging, quizzes, surveys, e-mail, posters, and/or video.
Sign Up For Our Newsletter
Get great deals sent directly to your inbox!
Indianapolis, Indiana – Steele Benefit Services announces support of a unique program for multi-lingual students at MSD Wayne Township. Steele's first donation to the Wayne Winter Games will support multi-lingual students interested in closing communication gaps in the healthcare system. Steele's donation will be directed toward an MSD Wayne Township program called ENL, which stands…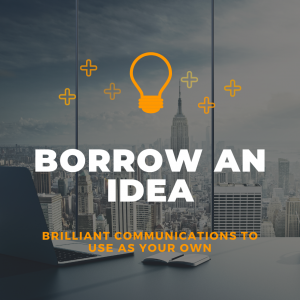 In what order do you present your benefits during open enrollment? You care about employee retention. You understand that your benefits impact your retention. You understand that your employee experience matters. You understand that open enrollment communication is important. You do so many of the right things, but are your benefits in the right order?…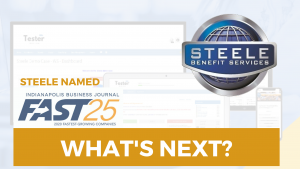 In Steele's 20th year in business, IBJ has named Steele one of the 25 fastest growing companies in the Indianapolis area. "This is a team honor," CEO Wes Steele said "we're fortunate to have talented team members up-and-down the organization that contributed to earning this recognition." The IBJ article, which can be found here, highlights…
Perfect!!!! You have saved me so much time!
- Megan Bell, Chief Financial Officer, New Castle School Corporation
Thank you! You do not know how much of a relief this was to not have to do this filing! You all are awesome.
- Dana Ochs, Payroll Officer, Jennings County Schools
Thank you, for all your help with this. This was a major help for me that you completed it. I am so very thankful you were able to complete this for Paoli Community School Corp! 
- Cindy Eubank, Deputy Treasurer, Paoli Community School Corporation
Mike – you the man – thanks for both the great work and getting permission to share the satisfaction!
We love the system and all it can do.  We love the quick response for Mike and Melissa on everything we need.  I wish all of our vendors were as thorough as Steele!
- Jill Britt, Director of Human Resources, Franklin Township Community Schools