Benefits Administration with Continuous Enrollment Engagement
Enterprise Engage™ is a next-level solution that features the robust benefit administration solution of Enterprise Propel™, the ACA Reporting services of Enterprise Comply™, and an add-on level of engagement support.
Enterprise Engage™ subscribers will see their color schemes perfectly matched to their brand colors, generating a consistent experience that mirrors the experience of visiting your corporate website.  Building a workforce of employees loyal to your brand is an objective of yours, and Enterprise Engage™ is yet another touch point for you to show your employees how you value them.
Going beyond just colors and customizable text, Enterprise Engage™ subscribers also get a custom Steele employee on-boarding experience.  We will proactively reach out to your new hires to explain your employee benefit package.  You're investing $10,000+ in benefit dollars per employee, and Steele will help you communicate the value of the package to your new employees.
Enterprise Engage™ is about more than just helping HR administer and report a benefit package – it's about helping an employer create a unique experience for your employees.
Selerix benefit administration software configuration and support.
Affordable Care Act reporting and filing  services.
Enrollment support by call center and/or on-site support.
SMS (text) messaging, quizzes, surveys, e-mail, posters, and/or video.
Sign Up For Our Newsletter
Get great deals sent directly to your inbox!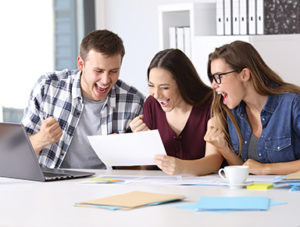 Insurance Employees Need in the new COVID-19 World As fears about the rapid spread of COVID-19 shake our lives we are making changes to our daily routines to protect ourselves. New practices such as wearing face masks, social distancing, increased hand washing and using sanitizer help us to reduce the chance of contracting and spreading…
EMPLOYEE BENEFITS COMMUNICATION COMPANY STEELE BENEFIT SERVICES ANNOUNCES THAT ALL EMPLOYEE BENEFIT ENROLLMENT WILL BE VIRTUAL FOR THE REMAINDER OF 2020 Steele is a professional services company specializing in employee benefits enrollment   [INDIANAPOLIS, INDIANA, May 11, 2020]  Steele Benefit Services (Steele) is announcing that effective immediately all employee benefits enrollment will be virtual for…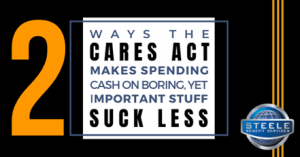 Swimsuit shopping, oof! Is swimsuit shopping anyone's "thing?" As a fair-skinned mid-western that loves SPF50, health savings accounts (HSAs), cold beer and tacos, I speak with conviction when I say shopping for beachwear is not my favorite. So, imagine this Hoosier's surprise when a day of swimsuit shopping turned into the best retail day ever!…