We know it can be a challenge for HR to effectively explain every benefit to every employee.  Also, benefits like health insurance can be difficult to understand, especially when you have plan design changes.  We can help
E-mail Templates
We can help you communicate the enrollment process.
Postcards
We can do home mailing with enrollment instructions and dates.
Group Presentations
We can help you communicate to your employees in group meetings to help employees understand key points.
Benefit Videos
We can produce informational videos communicating key concepts about your benefit options.
Decision Support
We can help employees pick a medical plan based on how they anticipate getting medical care.
Links to External Resources
Make it easy for employees to find summaries of benefits and other resources.
One-to-one Meetings
We can visit personally with each of your employees and answer any benefit questions they might have.
Call Center for New Hires
We can reach out to each of your new hires to help them understand the benefits you make available to employees.
Steele helps employers with accuracy, time savings, and compliance.
Selerix benefit administration software configuration and support.
Affordable Care Act reporting and filing  services.
Enrollment support by call center and/or on-site support.
SMS (text) messaging, quizzes, surveys, e-mail, posters, and/or video.
Sign Up For Our Newsletter
Get great deals sent directly to your inbox!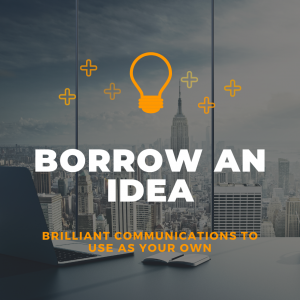 In what order do you present your benefits during open enrollment? You care about employee retention. You understand that your benefits impact your retention. You understand that your employee experience matters. You understand that open enrollment communication is important. You do so many of the right things, but are your benefits in the right order?…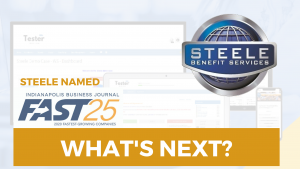 In Steele's 20th year in business, IBJ has named Steele one of the 25 fastest growing companies in the Indianapolis area. "This is a team honor," CEO Wes Steele said "we're fortunate to have talented team members up-and-down the organization that contributed to earning this recognition." The IBJ article, which can be found here, highlights…
6 Ways to Engage Employees Wes Steele June 18,2020 Remember the stone age?  I'm talking about the decade of the 1990's.  Did you know Google wasn't even founded until 1998? The future of employee engagement is here.  Employers have wifi, and employees have smart phones.  So, why aren't employers doing more to communicate with employees…
Perfect!!!! You have saved me so much time!
- Megan Bell, Chief Financial Officer, New Castle School Corporation
Thank you! You do not know how much of a relief this was to not have to do this filing! You all are awesome.
- Dana Ochs, Payroll Officer, Jennings County Schools
Thank you, for all your help with this. This was a major help for me that you completed it. I am so very thankful you were able to complete this for Paoli Community School Corp! 
- Cindy Eubank, Deputy Treasurer, Paoli Community School Corporation
Mike – you the man – thanks for both the great work and getting permission to share the satisfaction!
We love the system and all it can do.  We love the quick response for Mike and Melissa on everything we need.  I wish all of our vendors were as thorough as Steele!
- Jill Britt, Director of Human Resources, Franklin Township Community Schools