This month, Steele is proud to bring Senior Systems Architect Lindsey Martin into the employee spotlight. To date, Lindsey has been with Steele for seven years now! To celebrate, we interviewed Lindsey to learn a little bit more about her history with Steele as well as some fun facts about herself.
Welcome to the spotlight, Lindsey! Before Steele, what did your professional background look like?
Well, I actually have a degree in Kinesiology from Western Illinois University where I played Division I softball. I lived in North Carolina and in Florida where I worked in the corporate wellness world. I've also done my fair share of bartending in between jobs. I would say my professional background is very diverse but has helped in my development for my position at Steele.
When and how did you get involved with Steele Benefits?
To tie in the previous question, I had just moved back from Florida to Brownsburg where I grew up and was working at a local bar in a neighboring town where I ran into Mike Steele, the company founder. The Steele's have been a part of my life for as long as I can remember. Katy Esser (Vice President, People) and I grew up together playing softball and have been friends for years. Mike asked what I was up to and of course I wasn't up to much seeing as I had just moved back and had no idea what I wanted to do with my life. He asked me to have lunch with him and Wes Steele (CEO) to chat about a potential career opportunity.
What a cool start! How has your role evolved since then?
This story keeps getting better and better! It's October 2014 and I took Mike up on his offer for lunch to meet with him and Wes. We all caught up after years of not seeing each other and then started talking business. Mike and Wes offered me a very vague position starting as soon as possible and to top it off the position was only temporary and would end in December. They weren't sure if they would be able to offer me a full time position moving forward after. I had a quick chat with my parents letting them know what was going on and they encouraged me to take the job. It was a true leap of faith for me as I had no idea what I was getting myself into. I decided to take the job and I've never looked back.
After my temporary role was finished, I was offered a full time position. Steele had decided to transition their business model a little bit and needed someone to learn how to operate the new technology solution they were adopting. I said I would do it with no questions asked. I traveled to Texas multiple times to learn how to use Selerix. I've spent countless hours since then learning anything and everything I can in order to create an end product that exceeds our client's needs.
Lindsey hosting a presentation the 2021 Steele User Meeting
Can you describe your current role in one sentence?
I'm not sure its possible to describe my role especially in one sentence. I'd say my role is to ensure the client's needs are met with a technology solution that houses all their employer benefits in one place that is easy for their employee's to navigate through to enroll as well as simplifying previous processes for HR users by providing a one-stop shop benefits solution.
Are there any new skills or insights you've picked up while working at Steele?
Gosh, where do I start. I've learned so much about any and all types of Life and Health insurance. I've also learned how to write code (JScript, specifically) on our system which I enjoy because it requires a lot of critical thinking. Basically, I have the answer to a problem and I have to work backwards to write an equation to output that answer.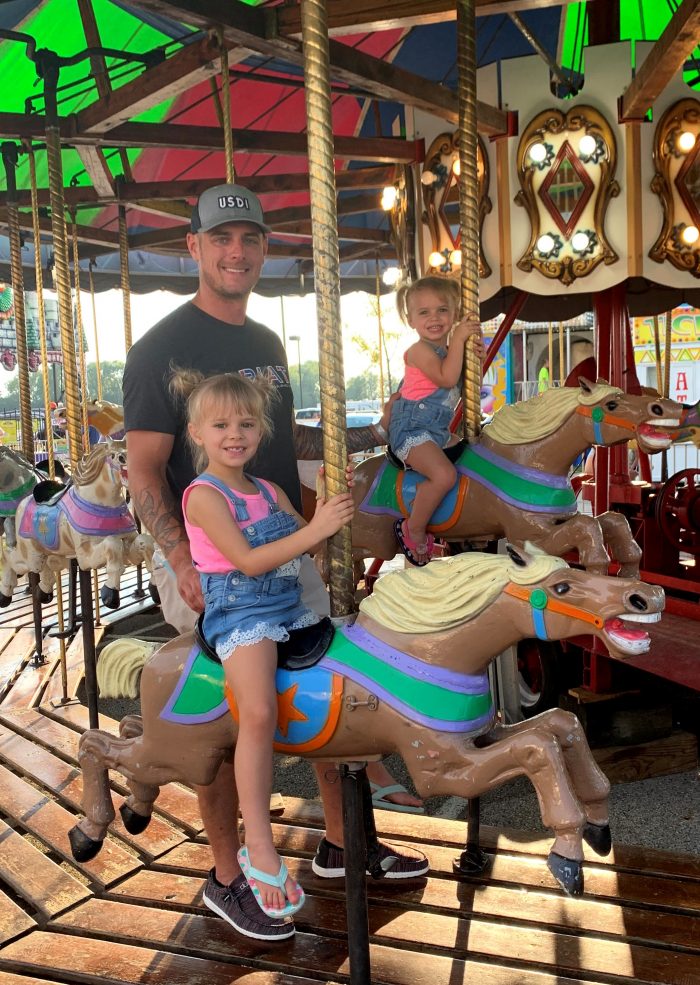 What are your top three life highlights?
This is easy! In June 2016 I married the love of my life, in June 2017 we welcomed our daughter, Kennedy, into the world and in April 2019 we completed our family with another little girl, Emersyn.
What's an interesting fact not many people know about you?
A few years ago a decided to get a lemon tree. I was fascinated by the tree my grandmother had and wanted my own. I meticulously care for it and have had great success. Every year in April the tree blooms, lemons form, and I wait several months for the fruit if they survive. By January, the fruits of my labor (literally) are ready. This past January I had 19 lemons I was able to pick. It was the most I've had so far.
I enjoy it so much that I decided to try my luck with a lime tree and I've already had 3 limes from it. It's been fun to watch them grow. My husband doesn't mind it except for the trees have to come in the house anytime the temperature drops below 45 degrees. It's a fun game in the spring and fall when I ask him to bring them in at night because its too cold but take them out during the day so they can soak up some sun and enjoy the heat. So I guess there's a bonus fact! My husband is the best of the best and is an absolute saint for putting up with my shenanigans.
Additional photos courtesy of Lindsey Martin