Before September comes to a close, our team would like to turn the employee spotlight on our very own Customer Success Executive Ben Hunter, who is our final September 2021 work anniversary that we are celebrating here at Steele! Ben was excited to join us for a small interview regarding his career and his time here at Steele, along with some fun facts about himself.
Thanks for joining us, Ben! Prior to joining the Steele team, what did your professional background look like?
So I had almost 20 years of experience in the voluntary benefits field working with Aflac, and then also working with small businesses on implementing health insurance.
And now you've been with Steele for about two years this September. How did you get involved with the team?
I got involved with Steele in 2019. After transitioning from Aflac and taking some time off, I joined Steele as an Account Manager and later shifted into the Customer Success Executive role.
What does a Customer Success Executive actually do?
So I am responsible for making sure that the Customer Success Managers and the support staff underneath me help accurately address the deadlines that we have set for our groups, while making sure that we get new groups kicked off in time and ensuring renewals get completed in a timely manner. In addition, I help organize and launch open enrollments for those groups so that they have the smoothest enrollment experiences possible and their employees receive the fullest understanding of their benefits possible.
What does a typical workday for you look like?
Where do you want me to start? Usually I sit down at my desk around 8 or 9 in the morning, filter through overnight e-mails, then tackle any objectives that need to be accomplished for any of our currently existing cases. This usually includes any questions or concerns that our clients may be having, such as how to process life events or more complicated tasks like "what the best steps are for making changes with our carrier that won't interrupt operations within the Steele system"?
Ben at a roundtable discussion during the 2021 Steele User Meeting
Sounds like you're pretty busy! How do you stay productive?
You know, that's a good question! I rely pretty heavily on my calendar and putting what it is I'm doing in there so that way I can keep myself on track. We [Steele] also utilize Smartsheets which is a nice tracking system for making sure we accomplish things on certain deadlines. However, that doesn't necessarily track into a calendar for us! For example, if I have something that's only going to take 15 minutes, I make sure to plug it into my calendar so that I can make sure it gets accomplished. Time management is a big thing and making sure everything gets tracked with reminders has been a huge help for me in staying organized.
What are some big challenges you're facing right now?
Right now, everybody is coming up for renewals so it's like the mad dash. One of the things I have to remember is that this isn't a sprint, it's a marathon. We have so many moving parts in the Customer Success department you tend to want to rush through something to get to your next task, but sometimes you have to slow down. When you slow down, you're able to catch any possible errors you might have made.
Talk to me about the different moving parts of Customer Success. How does that department work?
So we work with the different clients, carriers and brokers to gather all of the data we need to build their cases. For new groups, I typically explain it like this: if you were to take all of your benefits plan documents, folders and guides, and lay them out in front of us, we take them, we read through them, we understand them, we learn how all the different plans work, and we organize it into a document that allows us then to take it to our build team. From there, our build team turns it into the wonderful site that the employer and the employees get to see at the end of the day.
Outside of work, what kind of hobbies do you have, Ben?
I actually love to golf! One thing you might not know about me is that I also love to drag race. With my Airframe and Powerplant license, I enjoy tearing my car apart, putting it back together and making it go faster. I like to go fast in a straight line and it's been one of my hobbies for many years.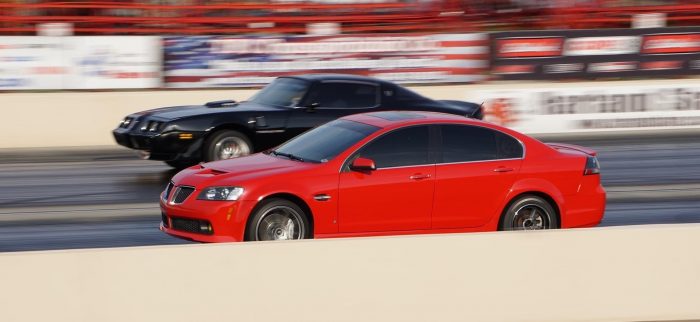 Photo courtesy of Ben Hunter
That's so cool! Next, I'd like to ask what are your top 3 life highlights?
One of the best career highlights I guess I would say is that having been in the insurance industry has allowed me to do things that some other people might not have been able to do—being able to travel, go on trips, and do things that your typical 9-to-5 job wouldn't normally provide to you. With that, meeting my wife and having our kids would be my next two!
Anything else you might wish to mention?
One of the funniest questions you gave me before we met was "how would I describe my day to a 7-year-old"? Have you ever seen that GIF online of Jim Carrey sitting at a computer screen? That's pretty much how my kids think of me!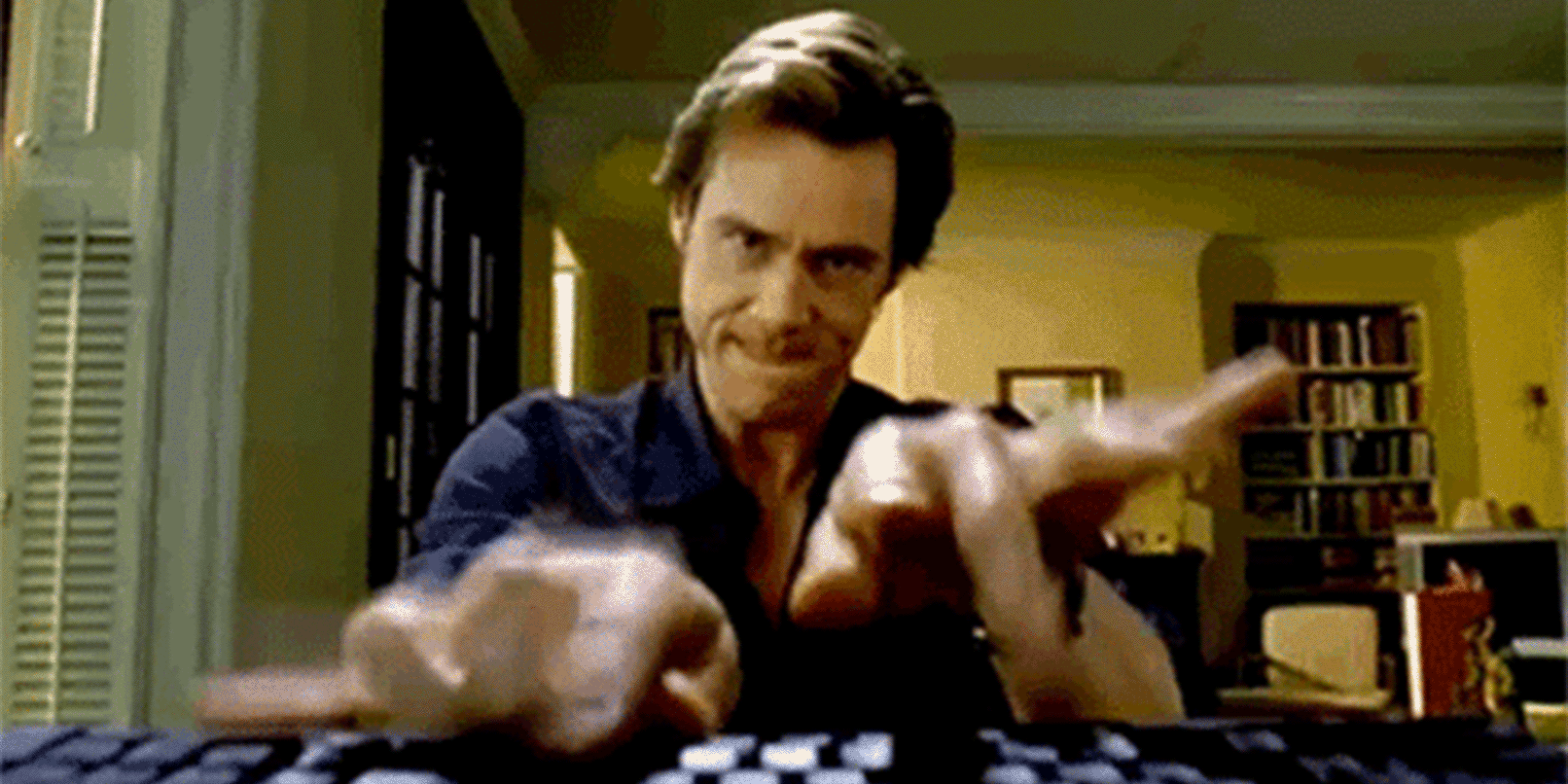 Jim Carrey in Bruce Almighty (2003)