Not every company prefers the same strategy when it comes to effectively completing open enrollment. When you partner with Steele, we provide the process flexibility you need.
Ways Steele can support your enrollment include:
One-on-one enrollment
Each employee meets with a trained Benefit Specialist to complete enrollment.
Computer kiosk enrollment
Multiple computers are setup for employees to enroll and Steele provides an on-site person to assist as needed.
Call center enrollment
Employees enroll in benefits telephonically with a Benefit Specialist at Steele.
HR enrollment
Employees enroll with a representative of the employer's HR of benefits staff – Steele provides the software to make it easy for the employer.
Self service enrollment
Employees enroll from their computer, tablet, or phone online.
No matter what method you choose, Steele can help you have an easy and effective enrollment.
Selerix benefit administration software configuration and support.
Affordable Care Act reporting and filing  services.
Enrollment support by call center and/or on-site support.
SMS (text) messaging, quizzes, surveys, e-mail, posters, and/or video.
Sign Up For Our Newsletter
Get great deals sent directly to your inbox!
Indianapolis, Indiana – Steele Benefit Services announces support of a unique program for multi-lingual students at MSD Wayne Township. Steele's first donation to the Wayne Winter Games will support multi-lingual students interested in closing communication gaps in the healthcare system. Steele's donation will be directed toward an MSD Wayne Township program called ENL, which stands…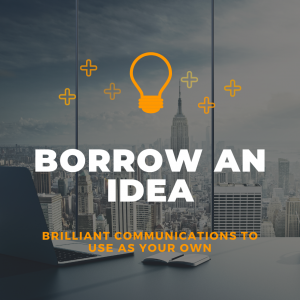 In what order do you present your benefits during open enrollment? You care about employee retention. You understand that your benefits impact your retention. You understand that your employee experience matters. You understand that open enrollment communication is important. You do so many of the right things, but are your benefits in the right order?…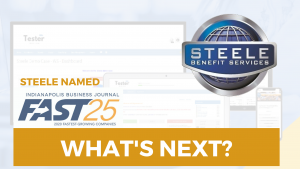 In Steele's 20th year in business, IBJ has named Steele one of the 25 fastest growing companies in the Indianapolis area. "This is a team honor," CEO Wes Steele said "we're fortunate to have talented team members up-and-down the organization that contributed to earning this recognition." The IBJ article, which can be found here, highlights…
Perfect!!!! You have saved me so much time!
- Megan Bell, Chief Financial Officer, New Castle School Corporation
Thank you! You do not know how much of a relief this was to not have to do this filing! You all are awesome.
- Dana Ochs, Payroll Officer, Jennings County Schools
Thank you, for all your help with this. This was a major help for me that you completed it. I am so very thankful you were able to complete this for Paoli Community School Corp! 
- Cindy Eubank, Deputy Treasurer, Paoli Community School Corporation
Mike – you the man – thanks for both the great work and getting permission to share the satisfaction!
We love the system and all it can do.  We love the quick response for Mike and Melissa on everything we need.  I wish all of our vendors were as thorough as Steele!
- Jill Britt, Director of Human Resources, Franklin Township Community Schools