Not every company prefers the same strategy when it comes to effectively completing open enrollment. When you partner with Steele, we provide the process flexibility you need.
Ways Steele can support your enrollment include:
One-on-one enrollment
Each employee meets with a trained Benefit Specialist to complete enrollment.
Computer kiosk enrollment
Multiple computers are setup for employees to enroll and Steele provides an on-site person to assist as needed.
Call center enrollment
Employees enroll in benefits telephonically with a Benefit Specialist at Steele.
HR enrollment
Employees enroll with a representative of the employer's HR of benefits staff – Steele provides the software to make it easy for the employer.
Self service enrollment
Employees enroll from their computer, tablet, or phone online.
No matter what method you choose, Steele can help you have an easy and effective enrollment.
Selerix benefit administration software configuration and support.
Affordable Care Act reporting and filing  services.
Enrollment support by call center and/or on-site support.
SMS (text) messaging, quizzes, surveys, e-mail, posters, and/or video.
Sign Up For Our Newsletter
Get great deals sent directly to your inbox!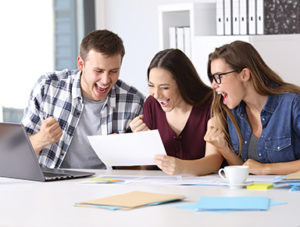 Insurance Employees Need in the new COVID-19 World As fears about the rapid spread of COVID-19 shake our lives we are making changes to our daily routines to protect ourselves. New practices such as wearing face masks, social distancing, increased hand washing and using sanitizer help us to reduce the chance of contracting and spreading…
EMPLOYEE BENEFITS COMMUNICATION COMPANY STEELE BENEFIT SERVICES ANNOUNCES THAT ALL EMPLOYEE BENEFIT ENROLLMENT WILL BE VIRTUAL FOR THE REMAINDER OF 2020 Steele is a professional services company specializing in employee benefits enrollment   [INDIANAPOLIS, INDIANA, May 11, 2020]  Steele Benefit Services (Steele) is announcing that effective immediately all employee benefits enrollment will be virtual for…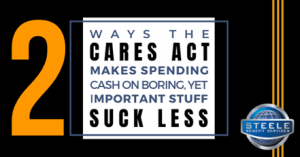 Swimsuit shopping, oof! Is swimsuit shopping anyone's "thing?" As a fair-skinned mid-western that loves SPF50, health savings accounts (HSAs), cold beer and tacos, I speak with conviction when I say shopping for beachwear is not my favorite. So, imagine this Hoosier's surprise when a day of swimsuit shopping turned into the best retail day ever!…