Join one of the 25 fastest growing companies in Indianapolis
---
STEELE BENEFIT SERVICES is a benefits engagement, enrollment, and administration
company located in Indianapolis, Indiana.  We take pride in our Midwest values and understand the importance of trust, teamwork, and being helpful. The vision of Steele is to create a prosperous workforce for employees and their families.
For twenty years, we've been building an energetic, high-performing culture matched with a strong support of work life balance makes Steele a sought after employer in central Indiana. Hiring only the best people is a key focus of Steele's value proposition. Are you interested in applying to join our dynamic team?
Every employee at Steele has an opportunity to make a difference. At Steele, you are trusted and challenged with meaningful work. We have a commitment to our employees to give you the tools and guidance you need in order to be successful, and we truly care about our employees.
We serve companies and employees across America, and our aim is to provide a world-class benefits experience, simplifying the process by embracing technology, and serving as an extension of the employers' HR department. Through the meaningful contributions of our employees that work at Steele every day, we have built a reputation of fulfilling that mission.
AVAILABLE CAREERS
*No positions currently posted, check back for openings*
Selerix benefit administration software configuration and support.
Affordable Care Act reporting and filing  services.
Enrollment support by call center and/or on-site support.
SMS (text) messaging, quizzes, surveys, e-mail, posters, and/or video.
Sign Up For Our Newsletter
Get great deals sent directly to your inbox!
6 Ways to Engage Employees Wes Steele June 18,2020 Remember the stone age?  I'm talking about the decade of the 1990's.  Did you know Google wasn't even founded until 1998? The future of employee engagement is here.  Employers have wifi, and employees have smart phones.  So, why aren't employers doing more to communicate with employees…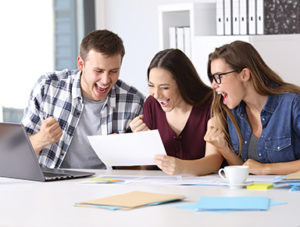 Insurance Employees Need in the new COVID-19 World As fears about the rapid spread of COVID-19 shake our lives we are making changes to our daily routines to protect ourselves. New practices such as wearing face masks, social distancing, increased hand washing and using sanitizer help us to reduce the chance of contracting and spreading…
EMPLOYEE BENEFITS COMMUNICATION COMPANY STEELE BENEFIT SERVICES ANNOUNCES THAT ALL EMPLOYEE BENEFIT ENROLLMENT WILL BE VIRTUAL FOR THE REMAINDER OF 2020 Steele is a professional services company specializing in employee benefits enrollment   [INDIANAPOLIS, INDIANA, May 11, 2020]  Steele Benefit Services (Steele) is announcing that effective immediately all employee benefits enrollment will be virtual for…
Perfect!!!! You have saved me so much time!
- Megan Bell, Chief Financial Officer, New Castle School Corporation
Thank you! You do not know how much of a relief this was to not have to do this filing! You all are awesome.
- Dana Ochs, Payroll Officer, Jennings County Schools
Thank you, for all your help with this. This was a major help for me that you completed it. I am so very thankful you were able to complete this for Paoli Community School Corp! 
- Cindy Eubank, Deputy Treasurer, Paoli Community School Corporation
Mike – you the man – thanks for both the great work and getting permission to share the satisfaction!
We love the system and all it can do.  We love the quick response for Mike and Melissa on everything we need.  I wish all of our vendors were as thorough as Steele!
- Jill Britt, Director of Human Resources, Franklin Township Community Schools