Professional implementation of an online administration solution creates an accurate database of benefit participation.  Gone are the days of having multiple systems to manage your benefits.
Some of the ways we keep you accurate include:
Eliminating Keying Errors
You no longer have to input into a system based off what you read on paper forms.
Electronic Data Feeds
You no longer have to input the same data into multiple systems – it is shared automatically saving you input time and errors.
Reporting
Has it ever taken you days to produce a benefits report?  Never again.  Produce accurate reporting in minutes.
Billing
Self bills take a lot of the manual work out of list billings.  Billing information that is needed by employer can be pulled directly from our solution.
Terminations
One click terminations will process employment terminations to multiple benefit companies, ensuring accuracy, compliance, and ease with the termination process.
Steele helps employers with accuracy, time savings, and compliance.
Selerix benefit administration software configuration and support.
Affordable Care Act reporting and filing  services.
Enrollment support by call center and/or on-site support.
SMS (text) messaging, quizzes, surveys, e-mail, posters, and/or video.
Sign Up For Our Newsletter
Get great deals sent directly to your inbox!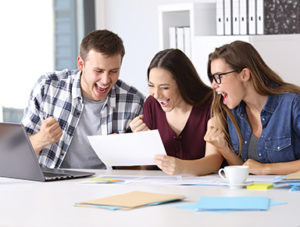 Insurance Employees Need in the new COVID-19 World As fears about the rapid spread of COVID-19 shake our lives we are making changes to our daily routines to protect ourselves. New practices such as wearing face masks, social distancing, increased hand washing and using sanitizer help us to reduce the chance of contracting and spreading…
EMPLOYEE BENEFITS COMMUNICATION COMPANY STEELE BENEFIT SERVICES ANNOUNCES THAT ALL EMPLOYEE BENEFIT ENROLLMENT WILL BE VIRTUAL FOR THE REMAINDER OF 2020 Steele is a professional services company specializing in employee benefits enrollment   [INDIANAPOLIS, INDIANA, May 11, 2020]  Steele Benefit Services (Steele) is announcing that effective immediately all employee benefits enrollment will be virtual for…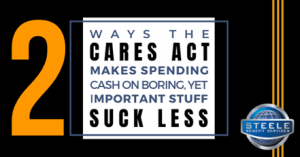 Swimsuit shopping, oof! Is swimsuit shopping anyone's "thing?" As a fair-skinned mid-western that loves SPF50, health savings accounts (HSAs), cold beer and tacos, I speak with conviction when I say shopping for beachwear is not my favorite. So, imagine this Hoosier's surprise when a day of swimsuit shopping turned into the best retail day ever!…